Every waking moment of your child's life should be a reflection of their strengths.
And it will.
Through targeted services, vetted professionals, and a guided approach, your child will be set up for a life of success.
"I have found the team at Enhanced Services to have an extraordinary ability to
juggle every aspect

of their program with precision while always keeping calm. They truly value the professionals who work for them."

Devora Samet, MS
Director, Social Learning Institute
Doctoral Candidate, Clinical Psychology
Tools that will help
shape your child
SETSS
ENHANCED RATE SETSS
RELATED SERVICES
OCCUPATION THERAPY
SPEECH THERAPY
COUNSELING
HEALTH PARAS
CRISIS PARAS
ABA SERVICES
"Enhanced Services has a
vast knowledge

of DOE services and goes about the process with great attention to detail. Their service is so personalized and I find that makes all the difference in the experience."

Mrs.Yitty Fisch
Director of Services
Kochavim Inc.
Setting the stage for Services
Children should have access to growth at every moment of their day.
Enhanced Services has developed a revolutionary special education system in schools
throughout the tristate area.
An Enhanced resource room offers more than just resources. It offers an immersive, progress
based environment that has proven to brings results.





Screening of
professionals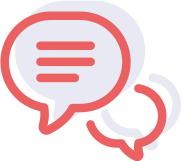 Services Utilization
Consulting
"As professional as Enhanced Services is, they have a certain
personal touch

that is very rare for this industry. I marvel at the way the providers connect to every child and are so deeply invested in helping each kid."

Rabbi Menachem Avrum Greenwald
Mosdos Klausenburg
Progress starts with you
An enhanced life awaits your child.